An Amazon.com Best Book of the Month! (May, 2014)


On the eve of the 2014 World Cup, New York Times sports columnist George Vecsey offers a personal perspective on the beautiful game

Blending witty travelogue with action on the field—and shady dealings in back rooms—George Vecsey offers an eye-opening, globe-trotting account of the last eight World Cups. He immerses himself in the great national leagues, historic clubs, and devoted fans and provides his up-close impressions of charismatic stars like Sócrates, Maradona, Baggio, and Zidane, while also chronicling the rise of the U.S. men's and women's teams.

Vecsey shows how each host nation has made the World Cup its own, from the all-night street parties in Spain in 1982 to the roar of vuvuzelas in South Africa in 2010, as the game in the stadium is backed up by the game in the street. But the joy is sometimes undermined by those who style themselves the game's protectors.

With his characteristic sharp reporting and eye for detail, Vecsey brings this global event to vivid life and has written a perfect companion for the upcoming 2014 World Cup in Brazil.


Interviews


George Vecsey interviewed at The Free Library of Philadelphia

Praise for Eight World Cups


"In Eight World Cups, George Vecsey writes with his usual elegance, humanity, and insight. As ever, his view goes beyond the field, and in this case well beyond our shores."
--Bob Costas, NBC Sports

"Long before half the kids in the U.S. were decked out in Lionel Messi and Manchester United jerseys, one of our most gifted sportswriters was writing intelligently about soccer. In Eight World Cups, George Vecsey gives us much more than the story of one man's journey from novice to aficionado. This is also an elegant, absorbing primer on the world's game. No one but Vecsey could have given us so much insight, so much humor, such a smart take on soccer and the World Cup."
--Jeremy Schaap, author of Cinderella Man and Triumph

"With the eye of a reporter and the soul of a fan, George Vecsey has perfectly captured the magic and allure of the World Cup. Eight of them, in fact. This sporting event captivates and unites the globe as no other, and George's personal journal – from the stadiums and stars, to the many people encountered on his global journeys – is a remarkable history by a gifted writer."
—Bob Ley, ESPN

"Baseball is America's game but soccer is the world's game, and no American writer knows more about the world's game than George Vecsey. All of that knowledge is reflected in his terrific and timely book, which is a wonderful guide to a game whose inscrutability I have only now come to appreciate."
—Tom Werner, chairman, Boston Red Sox and Liverpool FC

"What fun to weave through these World Cups as the book reads part diary, part travel guide, part voyeuristic glimpse into how the best teams and players operate at the highest level. The cultural musings, mixed with a love of the game that is endearingly pure, makes me want to travel to the next eight World Cups right alongside George Vecsey."
--Julie Foudy, co-captain, 1999 Women's World Cup champions

"Spectators at an event as extraordinary as the World Cup deserve a tour guide equal to the task. During his remarkable career as a New York Times sportswriter and columnist, George Vecsey has opened his heart and mind to eight of these quadrennial spectacles, and here he takes us with him on his journey, enhancing our own every step of the way."
--Joe McGinniss, author of The Miracle of Castel di Sangro

Powered by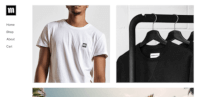 Create your own unique website with customizable templates.