Update: As of 23 April, it appears the Comments have been restored by Weebly. I'd love it if some of the regulars or irregulars still felt like commenting on my World Cup post or my Barbara Bush post. A Weebly worker did get back to me -- six days after the Comments went down -- and just stayed with my testiness and answered some questions. Onward. GV
Let me see if I have this right.

The people wearing jackets with FBI and ATF on them, the ones who supplemented the admirable Boston and Massachusetts officers, are part of top-heavy federal government?

The brainy public officials, current or retired, who went on television, glowing with expertise and assurance, are a drain on our tax dollars?

The men and women driving off into the Boston night, to the sounds of applause and cheers from the crowds lining the roads, are the ones who are going to come and take guns away from the so-called good guys?

The 50 states could all put up web sites like the FBI's, with its photos of the two suspects?

Just asking.
Powered by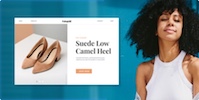 Create your own unique website with customizable templates.