They are a matched pair, Bob Dylan in Oslo for

the Nobel Prize

, and Dario Fo,

who already had a Nobel Prize,

on his way to the Great Beyond for a reunion with Franca Rame.

Dylan and Fo, a couple of troublemakers. Dylan upset the establishment with his macaw singing voice and his confrontational lyrics; Fo upset entire nations with his anarchic words.

Which one of them wrote, "Something is happening, but you don't know what it is, do you,

Signore Rossi?"

My wife saw Rame,

a true survivor

, on stage in London a few decades ago, performing a short Fo play about a woman locked in her apartment by her husband, wearing a shortie negligee, ironing endlessly. It was an allegory.

After that, we cheered when the United States lifted a 15-year ban on Fo and Rame for their political views. (What, you think Trump invented this stuff?) They were heroes to us for thumbing their noses at convention, and hardship.

Dylan was more accessible here in the Stati Uniti, honking on his harmonica, rasping into the microphone, an outsider.

I have never met Dylan, exactly, but I annoyed the heck out of him in 1974 when I covered the great tour by him and The Band. Dylan did not do interviews but Bill Graham, the great promoter, slipped me into a highly secure sound check in an empty Madison Square Garden. I mean, even ushers and security people had to wait outside. But I was crouched down behind a chair, observing Zim as he checked out the acoustics and the lighting, uneventfully, as I described in my early space-holder story.

That evening, the joint was throbbing, like when Clyde and Willis were at their best. Dylan came out on stage and in a rare aside to the audience, he rasped it was "An honnuh to be here." Wow! Dylan speaks!

That night, after a knockout show, Dylan was back in his hotel suite, perusing the early edition of the Times. He reached for the phone and called David Geffen, the uber-promoter, in Europe, to report: He Had Been Observed.

Dylan was so mad that the next day Graham sidled up to me and said he had to tell them that I sneaked in there on my own. Absolutely, Bill, I said.

I've always been proud that an innocuous little early story could spur Dylan into phone rage.

Now he is a Nobel winner, deservedly, for all the songs he gave us.

The best description Dylan was written by Joan Baez in

Diamonds and Rust,"

describing their love affair between "the unwashed phenomenon" and "the Madonna" who was his for free.

One of the most romantic sentences in pop music:

"Speaking strictly for me
We both could have died then and there."

Then Baez sums up her vision of Dylan:

"Now you're telling me
You're not nostalgic
Then give me another word for it
You who are so good with words
And at keeping things vague
Because I need some of that vagueness now
It's all come back too clearly
Yes I loved you dearly
And if you're offering me diamonds and rust
I've already paid."


Dylan and Baez, matched in their temporary way. I like to think of Fo and Rame, performing again.

He was born April 23, 1564,

this much we seem to know

.

Whoever he was, he is our patrimony, the synthesist of the English language, creator not just of Lady Macbeth and Falstaff but of Emma Thompson and Monty Python, Margaret Thatcher and Boris Johnson. He saw it all coming.

I was introduced to Shakespeare in the late winter of 1956-57, the tail end of the basketball season, when I was the student publicist at Hofstra College. The gym was commandeered by a new cast of characters. Instead of housing Butch Van Breda Kolff and his motley band, the gym now held Shakespeare and his rollicking crew.

The annual

Shakespeare Festival

forced gym classes outdoors or into the Quonset Hut, and caused Butch's basketball team to finish on the road.

Workers began to assemble what looked like a mix between a Lincoln Log and Tinker Toy construction. Beams and pillars and floors and balconies were lugged into the gym, and put together like a giant puzzle.

The Globe Theatre was the pride of President John Cranford Adams, a Shakespearean scholar, a trim older man with a vaguely British accent and wardrobe somewhat out of place in this informal suburban world. (The next year the festival moved into the new John Cranford Adams Playhouse, still the secular temple of my alma mater and soon to be refurbished, thanks to a benefactor.g)

One of the 1957 stagehands was a fellow freshman – Franny, he was called, in those days, not

Francis Ford Coppola

. He was a legend for not wearing the ratty gym outfit or olive-green ROTC outfit (years later he told me he had polio as a child and was excused from both.) Instead he wore a workman's overalls, baggy, with pockets containing hammer, screwdriver and other implements of construction, preparing not just the featured play, "As You Like It," but also odd little morality plays and musical concerts.

One afternoon I watched a performance, as students I had seen on campus wore gaudy ruffles and low-cut gowns, speaking a language so easy to parody, indecipherable at first but as the ear became accustomed to the cadence, perfectly clear, the wit, the drama, the poetry.

I cannot claim I loved it, had some kind of metamorphosis, but this was as good a reason as any to attend a college heavy on the liberal arts. Out of nowhere, William Shakespeare became my boot camp for language, my basic training for the mind.

Shakespeare has lasted this long, as I follow the academic debates about his journey from Stratford to the South Bank to everywhere in the world. In my years covering Wimbledon – all right, now I will admit it – I would sometimes find a way to join my wife at the National Theatre or the dismal claustrophobia-inducing Barbican.

And one wet June evening in 1997, after I had typed fast at Wimbledon, we bought groundling tickets and stood in the solstice downpour at the new Globe Theatre, watching Henry's troops heading into battle, and we understood our job was to hiss and whistle at the French soldiers, and maybe toss the odd packet of crisps at them.

Years ago, we wandered into the

National Portrait Gallery

and spied a man with an earring smirking out at the world. It is the so-called Chandos Portrait (for a previous owner) and the artist may have been John Taylor. The subject is said to be young Will Shakespeare, down from Stratford, to write and drink with his buddies and snag as many women as possible. I take the young man to be Shakespeare because his leer matches the knowing lilt of the plays and sonnets.

Whoever and whatever he was, he doth endure.

Happy Birthday, Dude.

A good actor always knows his cues. The last loads of Super Bowl schleppers were being hauled back to civilization when Derek Jeter entered, stage right.

Jeter

took batting practice

on the field in Tampa Monday and said he was fine. Of course, he says that when he has broken bones.

Funny thing. I was thinking of Jeter last Thursday while watching the current London production of Coriolanus, in our favorite movie house in Kew Gardens, Queens.

It seemed to me that the star, Tom Hiddleston, resembled the Yankee captain: A star. A distant star. But a star, nonetheless.

Probably not a good recommendation for the production, if your mind wanders like that. Hiddleston is

popular with young audiences

. (The Queens audience skewed decades younger than usual for the mid-week production, live from the UK.)

We saw

Ian McKellan play Coriolanus

at the National Theatre in 1984, for goodness' sakes. McKellan was 45, an aging and properly arrogant soldier-survivor. Hiddleston looks like a star shortstop.

With my mind wandering from this pop version of Shakespeare, I found myself hoping Jeter has one more good year left in him. This is no fun, even for somebody emphatically not a Yankee fan, to watch the wheels fall off one of the signature players of our time.

Jeter has started the rallies, clapping his hands as he reached second base, standing up, staring back at the dugout, as if saying, "Next!"

He retrieved a wayward baseball and retired a knucklehead who did not bother to slide. (One of my favorite columns:)

http://www.nytimes.com/2001/10/26/sports/sports-of-the-times-slide-jeremy-slide-slide.html

Jeter has also played an extremely dependable shortstop.

He is the Yankee captain. He doesn't give much of himself away, but he represents the team. Coriolanus would respect him.

Is it too much to ask that Derek Jeter be healthy and productive for one more season, clapping his hands at second base and retiring knuckleheads?

Plus, he knows his theatre. Football exits, stage left. The captain walks out on the field.
Powered by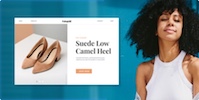 Create your own unique website with customizable templates.