Gary Cohen was weirdly prophetic Wednesday when he called for the end to the

blight on baseball known as the designated hitter.

His Mets television partner, Ron Darling, sounded surprised at the conversational swerve, but Cohen had something to say. .

This was several hours before Matt Albers, a beefy relief pitcher with the White Sox, proved Cohen's point with a solid double and some footwork on the bases to score the

eventual winning run

in the 13th inning. Real baseball.

It's time, Cohen said in mid-game. Let pitchers be ball players. Cohen asserted that Bartolo Colon's first career home run, at nearly 43, was probably the best single event of this season – a portly American League-type pitching specialist whacking a homer into the left-field stands.

After ludicrous hitting, fielding and running in his first year with the Mets, Colon has worked hard to bunt, make contact, field his position and even chug to first base a little harder -- to play National League ball, that is. His upgrade was behind Gary Cohen's riff on junking the DH, a couple of hours before the Albers tour of the bases – just what baseball should encourage.

The Mets lost this game when Albers, a well-traveled pitcher, had to bat because the White Sox had run out of hitters and pitchers. Albers slugged a pitch over Juan Lagares' head in center field – not easy – and rumbled to second base

Wonder of wonders, Albers then took third spontaneously on a wild pitch by Logan Verrett, who was no doubt shocked by the insult from a lodge member. Then Albers scored on a solid fly ball, for the eventual winning run in a 2-1 victory over the Mets.

Baseball the way it used to be, before the

DH gimmick began in 1973

-- pitchers reverting to the actual athletes they were when they played high-school baseball and probably hit quite well, in addition to playing other sports.

Hitting pitchers have a long, if somewhat minority, history in baseball. My own childhood was enriched by watching

Don Newcombe slug homers

– 11 for the Brooklyn Dodgers, four afterward. These days

Madison Bumgarner

slugs homers – 12 in eight seasons, so far.

Also, National League ball is interesting, with its pinch-hitters for pitchers and other lineup finagling by managers, plus players asked to handle multiple positions.

Since 1973, the American League has been using the DH, and so has most of baseball, screwing up the the World Series and interleague play between teams built for different sports.

It's true, the DH kept gallant old or injured hitters like Tommy Davis in the game, and made life easier for stars who could still play defense adequately like Edgar Martinez in Seattle.

Cohen made the point that the charismatic Boston star, David Ortiz is just about the last of the great career DHs. The position is now a safe haven for aging sluggers (Alex Rodriguez) or journeymen who cannot field or run very well, or regulars who need a rest. As long as Big Papí of Boston is about to retire, Cohen said, let's retire the DH with him.

Darling more or less laughed out loud. What about the union, he asked, referring to the relatively high salaries earned by veteran DHs. Not so much anymore, Cohen asserted.

Cohen had obviously thought about his position. Let each team add two more spots on the roster, from 25 to 27, he said. That's 30 more jobs in the majors. That should make the union happy.

Darling sounded dubious. Wouldn't that just produce more fringe pitchers and reserves? Maybe, but it would also produce pinch-runners or defensive specialists who cannot exist these days in the two-dimensional American League.

With the emphasis on pitch counts and six-inning starters, teams overload on pitchers and often have only four or five reserves, one of them a catcher.

Hours later, Albers was a lumbering advertisement for the dormant athleticism of pitchers.

I totally agree with Cohen. Albers and Colon prove the latent athleticism of pitchers. Time to ban the DH.

* * *

In case you missed Gary Cohen's call of Colon's shot:
Powered by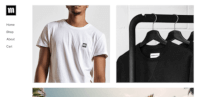 Create your own unique website with customizable templates.