Giorgio Chinaglia was one of those headstrong stars who came to New York in athletic middle age and could handle the pressure, much of it self-induced.

Think Reggie Jackson, Keith Hernandez, Mark Messier, Earl (the Pearl) Monroe.

Giorgio had the chutzpah to stick his 6-foot-1 frame as close to the goal as he could, and defied anybody – keepers, defenders, referees or, for that matter, his own coaches – to dislodge him.

Playing striker for the New York Cosmos from 1976 through 1983, he had the coraggio – translated more as gall or impudence than mere courage – to declare himself responsible for scoring goals. Anything else was somebody else's job.

Just put the ball near the No. 9 on his jersey, and he would do the job.

He will always be the career leader in scoring for the North American Soccer League, inasmuch as the league is defunct.

Giorgio died at home in Florida

on Sunday, at 65, of a heart attack. A friend said he had distress earlier in the week but checked himself out of the hospital. That would be Giorgio. Why should he regard doctors be any differently than he did Hennes Weisweiler, his German coach with the Cosmos, whom he openly defied.

"My job is to score goals,'' Chinaglia told me in 1981. "Other players may play both ends of the field, but they don't score as many goals. That is what the game is all about." And he meant it.

Giorgio was the first world-level player I got to know when I was discovering soccer in 1980. He had a vaguely sinister presence even on his own team because he had the ear of ownership, and more or less flaunted it.

I saw him score two in a 2-1 victory over the Philadelphia Fury in 1980 – first on a header, and then with a shot out of the pivot with 18 minutes remaining. He faked to his left as if to use his power foot, his right, but then he swerved to his right to score at close range with his left foot.

"Usually, he will set up for his right foot,'' keeper Bob Rigby of the Fury said about the second goal. "But you know Giorgio, he is an instinctive player. The great ones don't think. They just do it. He is more dangerous with his back to me because I can't tell what he will do. He has an uncanny sense for what is right. ''

Giorgio just didn't care what people thought. He was born in Tuscany,

in Carrara, known for its marble

, and in Italy was regarded as something of a

straniero

, an outsider, because his family had run a restaurant in Wales and he had come up through the pro club in Swansea.

He later was a star for Lazio -- by now the

tifosi

called him Long John, because he was tall, and spoke English. He played for the underperforming national team in 1974, and when he moved to the Cosmos he was criticized by Italian fans for defecting. That was Giorgio. He went his own way.

The Cosmos were made for him, the way New York was waiting for Reggie and Hernandez and Messier and Earl the Pearl.

Later he did television in Italy and helped run Lazio and sometimes gave striker-like feints that he might be in the mix of leadership if the Cosmos ever truly materialized again. Instead his heart gave out. But never his gall.

PS: Some serious soccer buffs might see this. Your own memories/tributes/critiques of Giorgio would be welcome right here:
Powered by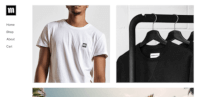 Create your own unique website with customizable templates.