Dear Readers -- and Respondents: Because of a glitch on the web site (Weebly), I have been unable to receive your comments since Tuesday. Please send any comments on the World Cup or Barbara Bush articles to my email (georgevecsey.com) until the company fixes the glitch, if and when. Thanks, GV
Our grand-daughter Anjali was going to use the facilities at a service station near New Hope, Pennsylvania.
The door was locked, with a quaint device attached.
However, since Anjali's mom was filling up, the attendant said, "Don't use a quarter; here's a token."
By that time, Anjali was fascinated with the gizmo, and she pulled out her smart phone, and photographed it, up close.


Powered by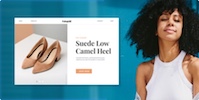 Create your own unique website with customizable templates.