Dear Readers -- and Respondents: Because of a glitch on the web site (Weebly), I have been unable to receive your comments since Tuesday. Please send any comments on the World Cup or Barbara Bush articles to my email (georgevecsey.com) until the company fixes the glitch, if and when. Thanks, GV
​Friday evening I was hugging them goodbye at JFK Airport.

Eighteen hours later, I texted with my grand-daughter.

"Yo Kid," I typed. "How's Lisbon? Send me a photo every so often."

"Okay, I will," she said.

But you never know.

"Hills. Old buildings. Flowers. Photos!" I urged.

"Not any that are impressive," she said.

"You'll find stuff," I said. I know her.

Pause.
​
"Hold on," she typed. Then this popped in:

"Real peacock?" I asked.

"Yah."

"What I'm talking about," I typed.
​
She's on notice.
Powered by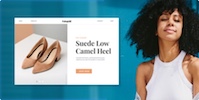 Create your own unique website with customizable templates.