At this holiday of homecoming and giving thanks, I want to thank the Obamas for giving all people the image of a wholesome and functional American family.

Through all of it, they have been an example for positive, enlightened living. I am always touched that

Marian Shields Robinson

, the mother of Michelle Obama, lives with them, is part of so many activities.

I have a friend in the White House press corps who sometimes travels with the President. He once told me there is an Obama rule, when possible: home by suppertime. Excursions to American cities are often planned with a mid-afternoon getaway, so the President can be at the table to ask, "So, how was your day?" That may have changed as the girls grew older, but his priority for family life was a factor for years.

I will miss having a President who can imitate Al Green, sing "Amazing Grace," and preside over

his last medal ceremony

with such eloquence and knowledge -- about athletes, about scientists, about pioneers.

Michelle Obama has been a passionate advocate for education, for women's rights, for exercise and healthy eating. And she always has her husband's back, as an equal. I look forward to her next acts, and those of their children. I hope they enjoy this Thanksgiving,
Powered by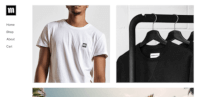 Create your own unique website with customizable templates.