Update: As of 23 April, it appears the Comments have been restored by Weebly. I'd love it if some of the regulars or irregulars still felt like commenting on my World Cup post or my Barbara Bush post. A Weebly worker did get back to me -- six days after the Comments went down -- and just stayed with my testiness and answered some questions. Onward. GV
Taking their cue from Jürgen Klinsmann's evaluation of

"the worst of the worst"

for the American schedule, fans are assuming the U.S. will get ushered out of the 2014 World Cup in Brazil without winning or drawing or maybe even scoring.

Having covered the past eight World Cups, I would like to note that the matches have yet to be played – and that group play is always full of revelations.

Why not be one of those teams that upset the favorite? Why not make your own luck? Why not catch players before they are acclimated? Why not be better than anybody expected? It has happened. Every four years it has happened.

The first thing to remember about the World Cup is that the best teams come into the tournament with the most players chewed up by the insatiable club schedules, including the Champions League. Outsiders can have fresh legs and fresh attitudes – very often worth a victory in the first round.

Without even discussing the American team here, let's look at a few weird and wonderful things that have happened in the first match of group play:

In Spain in 1982, Algeria stunned West Germany, 2-1 – still one of the great upsets in World Cup history. The West Germans used a disgraceful 1-0 waltz victory over their friends from Austria in the third match, so both teams could advance past Algeria. FIFA later tightened the rules against manipulation like that, but Algeria will always have the pride of that upset.

In Mexico in 1986, in the opening match in Azteca, Bulgaria tied the defending champions of Italy, 1-1, in the 85th minute. Then again, Italy almost always has a wretched first round – part of its charm.

In the very first match in Italy in 1990, Francois Omam-Biyik of Cameroon outjumped Roberto Sensini of Argentina for a header goal in the 67th minute for a 1-0 victory. (The Argentina coach yanked Sensini two minutes later.) Was this a huge upset? Not really. Ancient Roger Milla helped Cameroon become the first African team to reach the quarterfinals, and Argentina reached the finals.

In 1994, Ireland beat Italy, 1-0, in Giants Stadium in the first match. Once again, Italy had to stagger into the knockout round, eventually losing the final when two injured stars missed in the shootout.

In 1998, in France, talented Spain sauntered into a first match against Nigeria, and was out-run, 3-2, by Bora Milutinovic's team. Spain did not reach the knockout round, its glory still a generation away.

In 2002 in South Korea, Zinedine Zidane pulled a thigh muscle in an exhibition against the aggressive Reds, and the lethargic defending champion, France, was stunned by its former colony, Senegal, 1-0, in the opening match, and did not survive the first round.

In 2006, Trinidad & Tobago, in its long-delayed World Cup debut, held Sweden to a 0-0 draw in the first round in Germany. When bonuses did not materialize, the Soca Warriors did not score in two straight losses.

In 2010, France, England and Italy all staggered to draws in their first matches in South Africa, and only England made it into the knockout round. All three were exposed as weary, disinterested or, in France's case, mutinous.

From my eight World Cups, I have learned that national teams are all-star aggregations, thrown together a few weeks before the opening match. Very often, African teams have talent but struggle with financial and logistical issues. The U.S. cannot think about the losses to Ghana in 2006 and 2010 and must get 3 points from the first match. Then it will have to hold Cristiano Ronaldo and Portugal to a draw, somehow. After that comes Germany, always talented and never nonchalant.

The U.S. will have to hope the other teams chew each other up in the first round. In the most recent World Cup, four teams advanced with 4 points.

(

http://www.fifa.com/worldcup/archive/southafrica2010/standings

.)

The great thing about having a former champion like Klinsmann as coach is that he can, without boring his players, remind them of disasters and upsets he has seen in the World Cup. The first match is vital. The schedule:

http://www.fifa.com/worldcup/matches/index.html

Now if the U.S. can arrange a transplant of its back line.

Your thoughts?
Powered by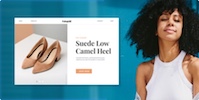 Create your own unique website with customizable templates.