Every year on March 3, a few aging fraternity brothers gather among the plain white headstones of

Long Island National Cemetery

to remember Walter W. Rudolph.

He

died instantly

on that date in 1969, a first lieutenant rushing to rescue a fallen comrade in Vietnam.

They talk for a while, and then Jerry Lambert, the organizer of the pilgrimage, reads a portion of

the Gettysburg Address

:

But, in a larger sense, we can not dedicate -- we can not consecrate -- we can not hallow -- this ground. The brave men, living and dead, who struggled here, have consecrated it, far above our poor power to add or detract.

This is a recent ritual, less than a decade old.

Every fallen member of the military deserves no less – friends who remember, friends who show up, mourning the early death, perhaps even shuddering at the ambiguities of that war. A friend of mine goes home to West Point every Memorial Day, visits the graves of classmates who died in Vietnam. I think he said the total is somewhere in the mid twenties. Showing up is important.

Jerry Lambert remembers his friendly, open brother from the Upsilon Gamma Alpha fraternity at Hofstra University, who sometimes wore the olive R.O.T.C. uniform around campus.

Lambert does not remember much

controversy about Vietnam in 1963

, although surely some people were beginning to question the war by then.

He recalls that some members of the R.O.T.C. were "gung-ho," but others, like Walter Rudolph, "saw the military as a way to serve, possibly a career. In those years, they weren't thinking about going to war in Vietnam."

So Lambert never had The Conversation with his friend about why the United States was escalating the war in Vietnam. There was no shadow over their two years together on campus. Lambert was older, having left a seminary to enroll in Hofstra, learning he would have to take two years of R.O.T.C., surprised to find he could fire a rifle fairly well.

Walter Rudolph was a psychology major, a member of the track and field team, a blocking back on the UGA touch football team that did well against the jock fraternities.

"The girls liked him," Lambert said. Rudolph had a visceral sense of humor, one time picking up Lambert's leprechaun physique and holding him overhead, like modest free weight.

"He came from the North Shore," Lambert said, referring to Manhasset in Nassau County, whereas Lambert still lives in what he describes as a more modest section of Westbury in the middle of Long Island. His fraternity brother carried himself with a sense of assurance. Officer material.

Lambert recalls his own mandatory trip to Whitehall Street, the recruiting center in lower Manhattan, immortalized in Arlo Guthrie's

Alice's Restaurant

. A doctor, new to the military, told him he had a heart murmur and said, "You can go home now." The enlisted men on guard collared Lambert at the door, and told him, wait a minute buddy, he had to go through the procedure. But within a few hours, he was officially out of the military. He assumes he would have served if cleared.

Sometime in August of 1969, Lambert heard that his fraternity brother had been killed in action

in Gia Dinh

– then a separate city just outside Saigon,

now incorporated

into greater Ho Chi Minh City.

"Why Walter?" Lambert remembers thinking. "That awful war got him."

Rudolph became one of the estimated 58,000 Americans killed in Vietnam. Hofstra put up a plaque to honor its dead on the former gym on the main quadrangle, and organized a

scholarship honoring Rudolph and Stephen B. Carlin

, another fallen Hofstra soldier from that era.

A decade ago, Lambert suffered through a personal depression, but he came through it. One day he and his wife, Judy, were visiting the

Vietnam Veterans Memorial

-- Maya Lin's Wall in Washington, D.C.

He had heard criticism of the undulating wall, set pretty much below surface level, like entering some other world, and he was prepared to hate it. Instead, he instantly felt it was one of the most beautiful monuments in the world. He found his friend's name, placed his fingertips on it, and "somehow, Walter's name started to transform me. I could feel my self-involvement start to go away."

Lambert, 71, and his wife operate their own company,

bicycleposters.com

, and frequently travel to cycling events, including charity rides organized by the

Lance Armstrong Foundation

; a cousin of his died young of cancer. He is something of an organizer. Sometime around 2003 or 2004, he rounded up some other old members of UGA, which has since been folded into TKE, a national fraternity.

"I was embarrassed at not doing this thing sooner," Lambert said.

The visit to the cemetery usually includes Bob Gary, Frank Pittelli, Paul Koretzki and Tony Galgano, all fraternity brothers from the early 60's. The white headstones stretch in all directions on the flat earth of central Long Island. Many have crosses; some have the Star of David. Some service members died in action; others died in old age; some spouses are buried alongside them. The cemetery is plain and utilitarian, with few flowers or stones or other decorations, at least in late winter, but the cemetery is inclusive in the best sense. There is no politics, no history, no judgments.

When Lambert escorted me to his buddy's headstone last week, I kept hearing the mournful voice of

Johnny Cash

, the American icon, who would have turned 80 on Feb. 26. In his classic Vietnam song, Drive On, Cash wrote:

He said, I think my country got a little off track,Took 'em twenty-five years to welcome me back.But, it's better than not coming back at all.Many a good manI saw fall. And even now,every time I dream I hear the menand the monkeys in the jungle scream.Drive on…

Americans are getting the hang of welcoming our people back.

I've seen Vietnam guys at recent military funerals I covered – not quite regulation uniform, longish hair,

letting their freak flag fly

, the air of the outsider still with them. Drive on…

Maybe soon New York City welcomes back the men and the women from Iraq, and after that from Afghanistan. Out on Long Island, on the anniversary of Walter Rudolph's death, Jerry Lambert and his brothers will stand guard.

* * *

Note Below: Cash's version on American Recordings has way more kick to it:
Powered by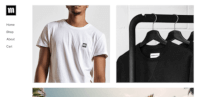 Create your own unique website with customizable templates.