Update: As of 23 April, it appears the Comments have been restored by Weebly. I'd love it if some of the regulars or irregulars still felt like commenting on my World Cup post or my Barbara Bush post. A Weebly worker did get back to me -- six days after the Comments went down -- and just stayed with my testiness and answered some questions. Onward. GV
Happy New Year. I can say that, having been pronounced an honorary Jew by our departed friend, the rabbi.

Happy New Year. We all need new years, new beginnings, days of atonement. They purify us, even by osmosis.

Happy New Year. I remember a lovely young woman telling me with great enthusiasm about the spiritual glow from her family's fast at Yom Kippur.

Happy New Year to friends all over the world, and particularly Jen and Sam in Tarn-et-Garonne. We stayed with them once at Yom Kippur; their home was still, the weather hauntingly gorgeous in France, just as in New York.

Happy New Year.


Powered by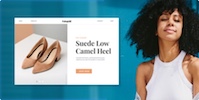 Create your own unique website with customizable templates.