Update: As of 23 April, it appears the Comments have been restored by Weebly. I'd love it if some of the regulars or irregulars still felt like commenting on my World Cup post or my Barbara Bush post. A Weebly worker did get back to me -- six days after the Comments went down -- and just stayed with my testiness and answered some questions. Onward. GV
This Met fan I know, up north, thought he was ready for pitchers and catchers and all the rest of it.

Then, even while slipping and sliding on the ice, he began to think about the alleged warming powers of spring training.

That implies preparation for another season.

He can't remember the last time the Mets had hope. His two favorite players last season were Marlon Byrd and LaTroy Hawkins, grownups, gamers. The Mets didn't keep them.

Instead, in the Age of Madoff, the Mets have signed Kyle Farnsworth and Daisuke Matsuzaka and they are bringing back Duda and Tejada.

My man would like to be warmed by the prospect of another season. But now he's not sure. Should he actually obsess about a 2014 season?


Powered by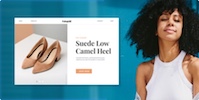 Create your own unique website with customizable templates.