Altenir Silva, my friend from Brazil, had a one-minute play produced at the New Workshop Theatre, Brooklyn College, in June.

It is called "She Loves Pepsi and He Drinks Coca-Cola."

Needless to say, it is about relationships.

I told him it sounds like "Waiting for Godot," only with a redhead with a Russian accent.

Altenir has written for Brazilian television and has also written several movies, including the touching

"Curitiba Zero Degree,"

about four men whose lives intersect in gritty corners of a large southern city.

The film has a hopeful message, rare anywhere.

​

The trailer for the film:
Powered by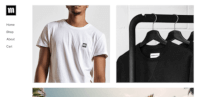 Create your own unique website with customizable templates.