---

A private investigator I know (perhaps connected to the MI6?) has found current Ladbrokes odds of 11-10 that the impending President will not last four years. Here's the article:

https://www.inverse.com/article/26292-donald-trump-impeachment-odds

Perhaps this is mere wishful thinking from people with a few bob to wager.

You could ask, what do the Brits know? They voted for Brexit, against their own self-interest. Still, maybe they are on to something.

Are American voters figuring out what they have done? The most recent Quinnipiac poll shows abysmal ratings for any incoming President. Here in P.T. Barnum's America, some voters who hallucinated a fine religious gentleman or a successful businessman are having misgivings.

Here are the numbers:

http://www.politico.com/story/2017/01/poll-trump-presidential-transition-approval-233412

I recently wrote that something would get the new guy within 18 months – his tiny attention span, blatant conflicts and legalities, or being 70 and overweight. (Have you seen the latest photos of that neck?)

A sex tape would be fine, too.

Right now, a lot of people are preparing to demonstrate and lobby. At the same time, a friend in the Bay Area says she's been crying since the election. I know somebody who has come down with a cursing affliction. Myself, I am hunkering down with a hard-covered book and classical music.

Our emotions seem as roiled in a different way as those of McConnell and Boehner and Cantor and Ryan were when an African-American was elected president. Everybody has their own private angst.

One of my favorite readers said he would cover my bet about 18 months. Put up or shut up, he said.

I don't bet. But I do root against four years of this guy:
Powered by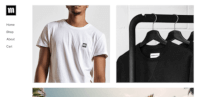 Create your own unique website with customizable templates.