Update: As of 23 April, it appears the Comments have been restored by Weebly. I'd love it if some of the regulars or irregulars still felt like commenting on my World Cup post or my Barbara Bush post. A Weebly worker did get back to me -- six days after the Comments went down -- and just stayed with my testiness and answered some questions. Onward. GV
They played music from deep in the collective continental soul. Four Canadians and a drummer from Arkansas.

First time I saw Levon Helm was backstage at the Garden during the Dylan tour in '74. Somebody had placed a backboard outside The Band's dressing room, and he was messing around with the ball, between shows. Wish I had said hello, but I was spying on Dylan's sound check, so I kept moving.

Now his family says he is dying of cancer.

My favorite song from Levon is Ophelia because it is so….so…southern.

Boards on the window/Mail by the door….

Reminds me of funky neighborhoods in the south, where people come and go.

Although what could be more southern than Levon's buzz-saw rasp on The Night They Drove Old Dixie Down?

Only met him once. He played Loretta Lynn's father, Ted Webb, in the movie Coal Miner's Daughter. I had written the book for Loretta, and the movie people graciously invited me to the openings in Nashville and Louisville.

I was afraid the movie-makers might commit a Beverly Hillbillies version about a part of the world I love. But as soon as I saw Levon as the slender, bashful miner, I knew the movie was going to be respectful.

The second night, there was a party at the hotel, with Loretta and Sissy Spacek jamming together. Sissy could crack up Loretta by imitating her voice and her down-home bended-knee gestures.

Levon was singing backup. It was the women's show.

During a break in the music, my wife sidled up to Levon and told him how good he was in the movie, and then she added, "You can sing, too."

He might have had a bit to drink, but not enough that he couldn't detect the compliment.

"Thank you, ma'am," he said.

"He was so cute," she recalled on Tuesday, when we heard the awful news.


Powered by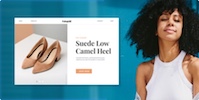 Create your own unique website with customizable templates.