Update: As of 23 April, it appears the Comments have been restored by Weebly. I'd love it if some of the regulars or irregulars still felt like commenting on my World Cup post or my Barbara Bush post. A Weebly worker did get back to me -- six days after the Comments went down -- and just stayed with my testiness and answered some questions. Onward. GV
The thought just came to me: did Channel 13 in New York show "Casablanca" as a prelude to Valentine's Day?

For all the

looming terror and

professed cynicism, it is a film for romantics who believe in something, including always having Paris.

My valentine, the girl I loved probably the first time I met her, and I decided to watch "Casablanca" last Saturday night on that sporadic but wonderful movie series, which for no good reason rotates with geezer entertainers from the past singing to geezer audiences.

Who wants to watch geezers when one can watch young Bogart and young Bergman and young Henreid and a younger Peter Lorre in "Casablanca?"

The movie has been

around for 75 years.

My wife thought she had seen it, and would enjoy seeing it again. I had seen many familiar scenes from the movie – "hill of beans" and "play it, Sam" and "shocked, shocked," staples of any vocabulary – but I was not sure I had ever watched it straight through.

So, yes, we both knew "Casablanca" but quickly discovered parts we had never seen -- the back story, beautiful and endangered Paris, plus the developing shaky rapport between Bogart and the opportunistic French officer, the many signs of Nazi intrusion into North Africa.

I realized I had never seen the moment when Ingrid Bergman's beautiful face returns to Bogart's world. He says later: "Of all the gin joints in all the towns in all the world, she walks into mine."

Of course, we knew the line, knew it was coming, but I never understood the depth of his bitterness. The man who didn't care had once cared, immensely.

The writers insisted they had created the lines as part of the Hollywood mill, to make money, to entertain themselves, despite the horrors spreading around the world. The Nazis were merely stock film villains; in the first months of the '40s, when the film was being written and made, few people really understood what was coming down in Europe.

Here is a side issue to my watching "Casablanca:" More than a few times, I found myself thinking about making a call the next day to my friend, the writer Ray Robinson, who once had

a stormy date of sorts

with young Lauren Bacall and knew some Hollywood people and always talked about the 40's and Bogart and Bacall. But my conversations would have to remain mental, inasmuch as

Ray passed on Nov. 1

, just shy of turning 97.

It was fun to sit back last Saturday night to watch "Casablanca" unfold -- the jangled emotions and motives of the three main characters, the violence, the plot far more complicated than the snippets we all know -- toward the conclusion my wife and I knew was coming.

Wait, that wily German officer makes a crucial mistake? How convenient for the plot. I hope I am not giving away what seems like a flaw in the script, but the movie has been out for 75 years, and the writers themselves did not think they were making an epic film, but they were.

The movie is about caring – for some cause, for some person.

Happy Valentine's Day.
Powered by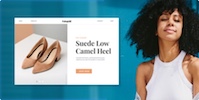 Create your own unique website with customizable templates.