The networks and the papers are gearing up for the 50th anniversary of the March on Washington on Aug. 28. I saw the saintly John Lewis on television the other night.

Memories kick in.

I was covering the Mets in Pittsburgh, and watched the march on television during the day, captivated by the mood, the words, the faces.

Then I got on the bus from the Hilton, down by the famed confluence, to funky old Forbes Field up on the hill. At some point I got into a conversation with Maury Allen of the Post and Jesse Gonder and Alvin Jackson of the Mets, who had all been watching in their rooms.

I've always treasured this memory of four people standing around the clubhouse, so enthused about Martin Luther King and the other speakers, and the people who had come so far, the joy and hope we felt.

I'd forgotten that Jackson was the starting pitcher that night, lasting four and two-thirds innings against his old club, taking the loss in a 7-2 defeat. Gonder pinch-hit for Choo Choo Coleman with two on and no out in the ninth and hit into a force play. Roberto Clemente went 3-for-4 and drove in 3 runs. I can't remember if we asked him about the march after the game. I'd like to think we did.

Throughout the bad times and the good times, the memory remains of that march. The four of us had been sure, as the Sam Cooke song would say a few months later, a change was gonna come.

Nowadays, the sour faces on Cantor, McConnell, Paul and Boehner seem straight from the bad old days. And we are assured by Chief Justice John Roberts that things are so good that we do not need a

voting rights law

anymore. Governors and legislatures do their best to deny access to voting. Fifty years ago I stood around a clubhouse with three friends and talked about the March on Washington.

The box score from that game:

http://www.retrosheet.org/boxesetc/1963/B08280PIT1963.htm

The history of the Sam Cooke song:

http://www.americansongwriter.com/2009/07/behind-the-song-a-change-is-gonna-come/

A more recent story about the March on Washington:

http://www.nytimes.com/2008/08/28/us/politics/28race.html?_r=0

Ladies and gentlemen, the late, great Sam Cooke:
Powered by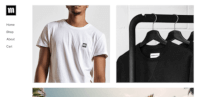 Create your own unique website with customizable templates.