(While Americans celebrate Thanksgiving, let's take a tour of Napoli with master photographer John McDermott.)


​​He is from Argentina but claimed Napoli as his spiritual home.

Diego Armando Maradona played 259 matches for SSC Napoli and scored 115 goals, the most in franchise history.

He lived on a hill in Posillipo, like an ancient prince, and he had the gall to insist Neapolitan fans should root for Argentina against Italy in the 1990 World Cup semifinal because, really, Italians do not consider Napoli to be part of Italy.

His

successful penalty kick

put Argentina ahead to stay in the shootout. Then Argentina sputtered in the final against West Germany, further north in Rome.

Eventually, his paranoia and dissolution forced him to leave Napoli, but in a way he has never left. His stubby

young

figure on paintings and posters resists the heat and humidity and grime in the ancient city.

A man of a certain age takes out an ancient clipping that recalls how Maradona declined a transfer to one of the rich clubs up north in Italy. For a mountain of money, he said, "I am Neapolitan and I do not betray my people."

The memories of Maradona leapt out at a recent visitor, John McDermott, who covered eight World Cups, I believe. John played calcio for an Italian social club in North Beach, San Francisco, and now he and his wife Claudia live in a northeast corner of Italy. He and Claudia were on holiday recently; Diego Armando was everywhere.

But it wasn't all calcio. While John and Claudia were strolling, they saw this:​
Powered by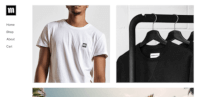 Create your own unique website with customizable templates.