We don't go to the movies much. My main reason for watching the Academy Awards every year is not to root for films I have not seen but rather to watch glamorous women in bright outfits in late February – just as restorative as baseball spring training, if you ask me.

However, my wife and I did pro-actively go to the movies the other day, and were touched by

"The Lady in the Van"

with Maggie Smith.

The movie works out the question, "Am I my mother's keeper?" And how far outward that responsibility goes.

The movie is a "mostly true" telling of the woman who parked herself and her foul painted van in the driveway of Alan Bennett in Camden Town, London – for nearly 15 years.

Maggie Smith

plays the mysterious homeless woman with a phobia against music. Dame Maggie

was not nominated

for the Academy Awards on Feb. 28 – a pity, because she commands the screen, without ever camping it up. No winks at the audience as if to say, "Just slumming from Downton Abbey." Her every facial gesture captures the rage and mystery of the unbalanced.

In the movie, two Alan Bennetts fuss and fidget about her from inside an old town house. The Bennett who goes out in the world occasionally does kind deeds for his pungent guest, against his innate squeamishness.

He has already ducked his mum, now ensconced in a quite nice nursing home – private room! view of the sea! – and his guilt is as evident as the forelock that flops over his fertile brow.

As it happens, Bennett and Smith are twinned in our London experience:

-- My friend Sam rides his bike from Islington toward central London and sometimes sees Bennett pedaling along the same route.

-- My wife and I once had tickets for two Bennett one-act plays, one starring Maggie Smith, in a tiny theatre near Haymarket. Just before curtain, it was announced that Miss Smith was ill, and we could have a refund, but that Bennett himself would discuss the play, on stage. Of course, we stayed. Forelock flopping, he sat in a straight-back chair and charmed the audience for nearly an hour.

So we felt we already knew Bennett before we saw the film, which cuts deep for anybody who has faced the reality of somebody who needed care. Let me add: some of us are less good than others.

The neighbors generally recoil and patronize. Frances de la Tour, with her marvelous plummy contralto, does a turn as Ursula Vaughn Williams, the widow of the composer, who lives up the block.

When one neighbor delivers a Christmas-morning gift – crème brulée –the resident of the van silently snatches the dish.

Near the end, Bennett (Alex Jennings) observes as social workers and ambulance and hospital workers get up close and personal with this difficult person. (The unspoken message for a couple of Yanks is: oh, yes, observe that awful socialism at work.)

The mysteries unravel near the end as Bennett acknowledges his guilt. (The movie also serves as a coming out of sorts by the film character and the real Bennett.) Two aged hands play the piano, quite skillfully.

Not giving anything away, but there is a cathartic scene, inducing cheers and applause, right near the end.

While

reviews were respectful

, particularly toward Smith, my wife and I both felt the movie cut deeper than we had expected. When I watch the Blanchetts and Maras and Lawrences on Feb. 28, I will miss Dame Maggie. She should be there.
Powered by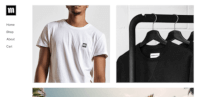 Create your own unique website with customizable templates.