Update: As of 23 April, it appears the Comments have been restored by Weebly. I'd love it if some of the regulars or irregulars still felt like commenting on my World Cup post or my Barbara Bush post. A Weebly worker did get back to me -- six days after the Comments went down -- and just stayed with my testiness and answered some questions. Onward. GV
I look and listen for this man whenever I change subway lines at Roosevelt Ave. in Queens.

I often find him midway on the Manhattan-bound platform, facing the E and F trains.

In quiet moments I hear the melancholy strains of the

erhu, a two-stringed Chinese violin.

​

The chords convey the vastness of China, the long history, the pain, the hope.

​

His own story, I do not know.

He keeps his head down, plays to the beat from a mobile speaker.

He puts a modest cardboard box between his sneakers.

I stand up close. His China is not the neon-and-skyscraper China I encountered at the 2008 Olympics in Beijing, after they bulldozed most of the

hutongs, the old neighborhoods

.

I take a few photos on my iPhone. He does not seem to notice.

I drop $5 in the box and say "Xie Xie" -- thanks, in Mandarin.

He says, "Thank you."

Then my train arrives.
Powered by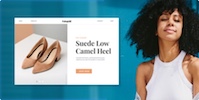 Create your own unique website with customizable templates.