Update: As of 23 April, it appears the Comments have been restored by Weebly. I'd love it if some of the regulars or irregulars still felt like commenting on my World Cup post or my Barbara Bush post. A Weebly worker did get back to me -- six days after the Comments went down -- and just stayed with my testiness and answered some questions. Onward. GV
Click

One day soon, but not soon enough,
Weary of the vapid sitcoms
And offensive commercials
We will grab the clicker
And summon the Grand Kabuki
Of baseball.

A jittery old pitcher
Scuffing at the mound.
A kid we don't know, pinch-hitting
For the first time in the majors.
Mutual insecurities
Banging up against each other.

We will be transfixed by this duel between strangers
And we will dump Carmelo chucking it up,
And snowboarders, and bad movies,
The stupidity of 800 channels.

As my friend Ford writes,
Sitting out the winter in coastal Virginia,
Reading Blake, waiting for AA ball:
Hang in there.


Powered by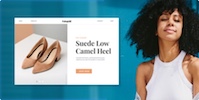 Create your own unique website with customizable templates.