Update: As of 23 April, it appears the Comments have been restored by Weebly. I'd love it if some of the regulars or irregulars still felt like commenting on my World Cup post or my Barbara Bush post. A Weebly worker did get back to me -- six days after the Comments went down -- and just stayed with my testiness and answered some questions. Onward. GV
Remember "Peter Pan?" – how Captain Hook was pursued by a crocodile, with a taste for pirate meat?

The crocodile had swallowed an alarm clock that emitted a familiar "tick-tock" – which gave Captain Hook a severe case of agità.

The man with orange hair can surely hear "tick-tock" every time another piece of evidence surfaces.

After that sickening evening in early November of 2016, I have been saying it would take 18 months before this man would self-destruct. He can't last.

It takes time for the vestiges of justice of act, but the pieces are coming together.

Now

the NYT is reporting

that sly old Wilbur Ross has a few dollars invested in Russian interests. Or, as Trump would ask, what Russians?

Also, it is reported

that special counsel Robert Mueller has enough evidence to indict former Trump hatchet man Michael Flynn.

In the background, you can hear the warbling of birds singing for their freedom.

If the office temp in the White House acts against Mueller, even the Republicans will be forced to respond.

It takes time.

Tick-tock. Tick-tock.

In the meantime, please enjoy the video above, sent by a friend.

Instead of the crocodile, it stars the FBI.

(Just click the link. Well worth it.)

https://video.twimg.com/ext_tw_video/924111999306313729/pu/vid/1280x720/rzsxXzUZlwXav1RJ.mp4

The faces will be familiar.
Powered by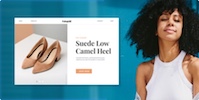 Create your own unique website with customizable templates.