(More thoughts on the final, as told to Jacob Klinger of pennlive.com. GV)

here


When I was asked to predict the World Cup last winter, my first consideration was the state of the host country. We kept reading about the turmoil over the huge amounts of Brazilian money and the disruption of Brazilian people to accommodate this party for FIFA and its friends.

What nation would have the best chance of surviving seven matches in a charged environment like Brazil during the World Cup?

Germany. It just popped in.

For many of the reasons I outline in

my column in the Times

on Thursday, I thought Germany was ready to go further than the semifinals of the past two World Cups. They made superior football look, well, not easy, but possible. My admiration for the German model had grown over the years, seeing them almost always alert and competitive and professional.

Like the old Yankees, going from first to third, hitting the cutoff man. Hank Bauer to rookie: "Kid, don't mess with my World Series check." Or the old Boston Celtics of Russell and the Joneses. Or the old Green Bay Packers.

I also reasoned out that the Brazilian team would be affected by any unrest during the World Cup – if citizens were protesting, if tear gas was wafting. And the expectations were so high. Brazil did not win in 1950, the only other time it was host. Uruguay did.

I came into this World Cup business believing Brazil should always win. In my current book, I tell that tale of disillusionment and surprise from 1982 when Sócrates and Falcão and Zico were counter-attacked by Italy.

I was still under that spell before the 2010 World Cup when I wrote in the NYT that I would love to see Spain and the Netherlands, the two best teams never to win the World Cup, play in the finals. But in the end, I theorized, there is always Brazil. Well, there wasn't.

This year I indulged in more magical thinking. (The article was for Cigar Aficionado, a handsome magazine; I do not smoke, but I do write, when asked.) I wrote that Spain was due to wear down, citing all the matches – approaching 250 in four full years – played by Andrés Iniesta, its brilliant playmaker. And then like a dope I went against my own logic and picked Spain to lose in the finals to Germany.

But first I checked with my doctor, Kenneth Ewing, former captain of Guatemala, who follows world soccer. During my checkup in February, I asked who was going to win. Germany, he said. Okay.

I picked Argentina to beat Brazil in the third-place match, somehow sensing Brazil might be soft, or distracted. So I picked three of the four semifinalists, not all that hard because Usual Suspects tend to reach the semifinals.

For the record: I picked the United States not to get out of its group, but I did cite the advancement possibility of beating Ghana, drawing with Portugal and then hoping for a draw against Germany. I also picked Manuel Neuer, the German keeper, and Philip Lahm, the German defender, as two of the 10 stars of the tournament.

Of course, I quoted Gary Lineker of England in 1990: "Football is a simple game; 22 men chase a ball and at the end, the Germans always win."

Argentina is tough and has Lionel Messi, but it also has one day less rest than Germany.

Gary Lineker is having a good World Cup. I'm quoting him again for Sunday.

Your comments? Predictions?
Powered by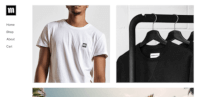 Create your own unique website with customizable templates.