Update: As of 23 April, it appears the Comments have been restored by Weebly. I'd love it if some of the regulars or irregulars still felt like commenting on my World Cup post or my Barbara Bush post. A Weebly worker did get back to me -- six days after the Comments went down -- and just stayed with my testiness and answered some questions. Onward. GV
The truest words spoken after the Women's World Cup final were from Megan Rapinoe, the most consistent electric charge in the Americans' seven matches in Canada.

"Our benchmark is winning," Rapinoe said after the 5-2 victory over Japan. "I would think we would have to be considered one of the best teams there ever was."

She and her teammates had the right to celebrate that victory, this World Cup, this championship, this year.

They also have the right to be seen in a continuum from the great American team of 1991-1996-1999 -- personified by Christie Pearce Rampone, on the sidelines that day in the Rose Bowl, symbolically on the field Sunday in B.C. Place.

The American women are the greatest long-standing national team outlasting the 1980 American male ice hockey team and the Dream Team of men's basketball put together for the 1992 Olympics.

The women have taught Americans to appreciate the sport itself – a slower, less powerful but perhaps more visible version of talent and teamwork and perseverance than the men's game.

Because they came first, I have revered the women of the '90's – the personalities, the skills – comparing them to the Founding Fathers who materialized late in the 18th Century. How could there ever be a collection like Loudy Foudy and Hollywood Chastain and the rest?

The other day I drew a line from Briana Scurry to Hope Solo, audacious keepers, but there are also comparisons between Michelle Akers (still the best female player I have ever seen) to Carli Lloyd, who took over a World Cup final.

Ever since that evening in St-Denis, France, in 1998, I have believed that the best singular performance in a World Cup final was by Zinédine Zidane, who danced and dribbled and passed and headed France to a championship. Take a look:

https://www.youtube.com/watch?v=K6Q2Tyw_PXM Now I am willing to put Carli Lloyd in that category for the women's game, not so much for grace, although goodness knows it takes footwork to run those routes, but for desire. Lloyd has been aching to be delivered from stodgy peripheral assignments.

On Sunday she already had two goals and then lofted a ball from midfield that caught the Japanese keeper out of position, squinting up to the sun, and Lloyd blasted the ball over her fingertips, just because she could – an athlete at the peak of her game. When things calm down, I want to hear Lloyd's description of what she sensed, downfield: Take a look:

https://www.youtube.com/watch?v=zT2Pm8vnN9A Later, Lloyd just missed a fourth goal and you could see the bemused look on her face:: Do I dare regret that? Yes, I do.

They all dared. They all succeeded. They gave us entertainment and terrific football and also sportsmanship, with Japanese and American players treating each other with respect while competing at a high level.

And let us note that FIFA, that disgraced organization, and the absent Sepp Blatter, having as bad a year as Donald Trump, afraid of extradition, did expand the WWC to 24 teams. They gave us new teams that had their moments, like Colombia, out-dribbling and out-juking the Americans in the Round of 16. When the new teams go home, they can tell their federations, look what we did in Canada.

There is a growing history to women's soccer, ranging from Akers to Linda Medalen, the Norwegian cop who loved to bust on the U.S., to Marta, to the Chinese and the Germans and the Japanese, and now the team of Abby Wambach and those magnificent defenders.

Brava.
Powered by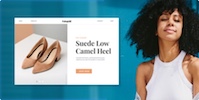 Create your own unique website with customizable templates.