Update: As of 23 April, it appears the Comments have been restored by Weebly. I'd love it if some of the regulars or irregulars still felt like commenting on my World Cup post or my Barbara Bush post. A Weebly worker did get back to me -- six days after the Comments went down -- and just stayed with my testiness and answered some questions. Onward. GV
The United States is not going to the London Olympics this summer because of a crushing 3-3 draw with El Salvador in a regional qualifying match Monday night.

This is a huge disappointment for a nation that aspires to be a top-15 contender in the world, based on GNP and population than on expertise.

The junior edition of the national team coughed up a chance to advance toward London in the final seconds Monday night when the defense allowed a hard 20-yard shot and the keeper let it get through him – a disaster all around.

But really the game got away a few minutes earlier when Caleb Porter, the new coach of the Under-23 squad, removed Freddy Adu.

Oh, sure, take out your best player in a must-win match.

Adu was a man among boys in the second half, making two deft assists on clutch goals, and controlling the ball with the feints and dribbling and passes that he demonstrated as a child.

Freddy is still only 22, but he has been around forever, and looked it on Monday. However, the new coach took him off in the third minute of an announced four-minute added time.

To be fair, Porter had valid reasons for the move. One is that a substitution can kill more than the 30 seconds the ref will add to his stopwatch. The other is that Adu had just been shown a yellow card for doing absolutely nothing to a desperate Salvadoran player, and Porter did not want to take a chance of Adu getting another yellow and missing the next game.

But it was a bad move as soon as Adu started to trudge off the field (to kill seconds, as any professional will do.) I second-guessed the coach while it happened. Don't do it. Freddy was the indispensable player on that sparse team.

Now there will not be a next match. Salvador and Canada are moving on to the semifinal round. The U.S. will not be in London.

This is a jolt to a country that seems to be poaching players from the fringe of the German youth system, young men with an American parent. After decades of youth programs, this is where the U.S. is?

The paucity of talent (and smarts, and desire) on the field Monday is a condemnation of the club system in the U.S. – players coming up through local programs, always doing what Coach tells them, without developing a mean streak.

That willingness to do anything – throw sneak elbows, flop dramatically, claw for the ball – two Yanks

said they were bitten

on Monday – was evident in the Salvador players. They have played street soccer; they have played empty-field soccer. They go for blood. They may also go to London.

The U.S. team showed no experience while flubbing possessions in the final minutes. As a result, keeper Sean Johnson, in the match only because of injury, had to field a hard last-gasp shot that took a nasty bounce and handcuffed him. Anybody watching the match in person or on the tube might have cringed at Johnson's utter failure, and felt sorry for him.

But keep in mind, keepers are only supposed to be the last resort. Many goals are not their fault. In such a low-scoring sport, if the ball is near the goal, other things have gone wrong on defense, first.

Back to the latest development program.

Freddy Adu, once over-hyped as the great Ghanaian-born hope, could have avoided all that horror with one possession, one time-wasting maneuver, one chip into the far end of the field. But Freddy was on the bench. And now, so is the United States.

End it.
Powered by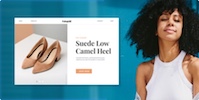 Create your own unique website with customizable templates.